Why an intersectional approach matters
Growing up, I didn't see many people in positions of power who looked or sounded like me. As a deaf, mixed heritage woman, this remains the case in 2019. While progress has been made on gender equality in the public sphere by groups such as Inclusion Scotland and others, we need to take complementary action to ensure that the women (and men) who represent us in office represent the full diversity of our society. We do not currently have any female disabled representatives in the Scottish Parliament and, as Women 50:50 Chair, Talat Yaqoob, has highlighted, there has never been a woman of colour member of the Scottish Parliament (MSP).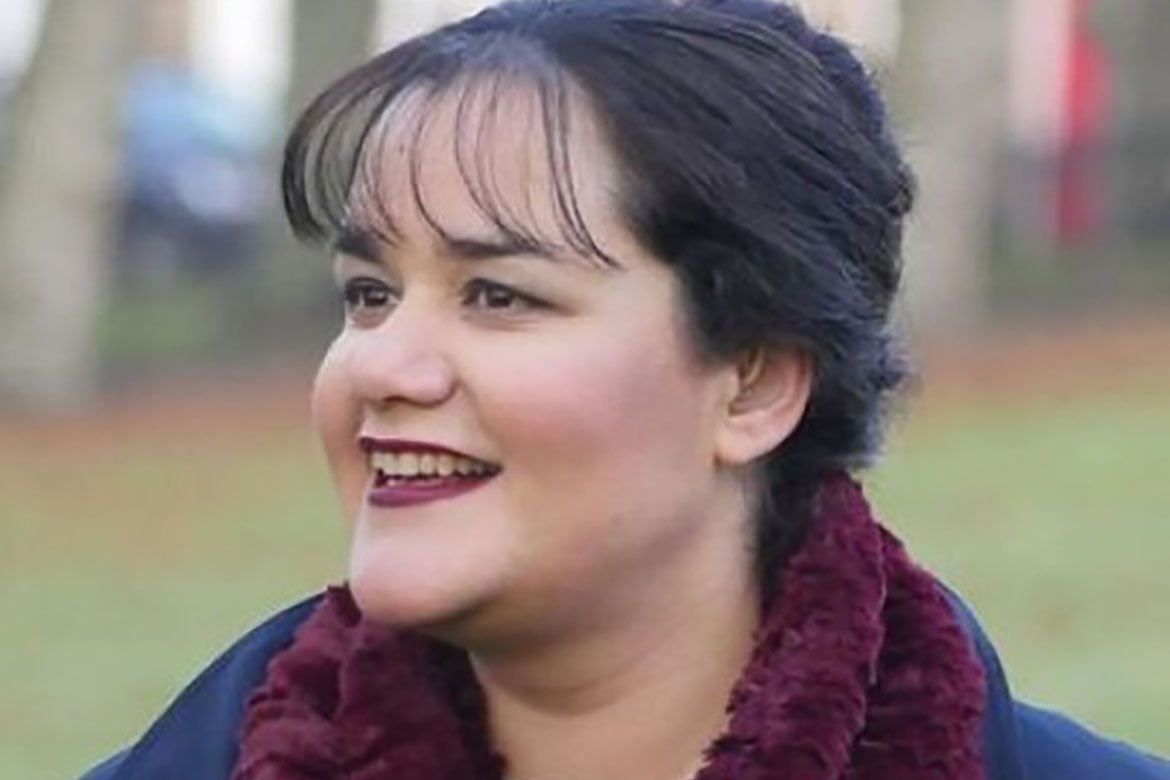 Councillor Ashley Graczyk
Intersectional Feminism is something I am immensely passionate about, as it recognises the ways in which multiple factors and identities such as race, class, disability can combine to create social inequality and oppression. The reality is that the interaction, or 'intersection' of identities often intensifies inequalities already experienced by each of these groups in isolation. We therefore need to look seriously at the support needed to remove barriers to elected office for disabled and/or BAME women.
The Access to Elected Office Fund (Scotland) is an important tool in supporting disabled candidates. In the 2017 Scottish Local Authority elections, 39 disabled (19 female) candidates were supported by the Fund's pilot scheme. Of these candidates, 15 (7 female) were elected, representing 4 different political parties in 12 different councils. While the Fund, facilitated by Inclusion Scotland, was successful, more needs to be done to make ensure our public institutions are representative of Scottish society which has one in five disabled people in our total population.
During my campaign, I was immensely grateful for receiving the Access to Elected Office Fund Scotland which was designed to 'level the playing field' for disabled people to fight political campaigns where they face issues that non-disabled people do not need to consider. It was a liberating experience due to having less barriers, and I'm convinced this contributed to making a positive impact with voters as they could demonstrably see that despite being profoundly deaf, I was more than capable of being a Councillor. The initiative worked because I was elected with the highest 1st preference votes in my ward.
By contrast, the snap General Election in June 2017 created an unlevel playing field, and a clear disadvantage for disabled candidates. This is because the UK Government refused to make resources available to disabled candidates through the Access to Elected Office Fund (UK). The Access to Elected Office Fund UK is reserved; had it been devolved it is likely the Scottish candidates would have received funding from the Scottish Government.
I know disabled people throughout the UK, including Scottish candidates, who would have loved to stand as an MP, but were unable to do so as they could not afford the support needed. Some of the political parties did not have the sustainable budget nor had the time to fundraise for a snap election. Those that did manage, had to pay extra on top of the campaign itself.
As an intersectional feminist, I refuse to give up on our right to participate in work, politics and in society on an equal level playing field. The current UK Government that wants to remove or alter enabling policies and funding, capping our ambitions as disabled women. We need to change this structural discrimination for the sake of the next generation.
Part of my determination and inspiration comes from the awareness of the responsibility we have as elected representatives to support young women from all backgrounds and of all abilities today. We are fortunate to have a number of organisations here in Scotland working together for improved equality and more effective representation. The work of COSLA, Inclusion Scotland, More United, Women 50:50, Parliament Project and many more is vital in overcoming barriers and supporting inclusion at all levels.
All elected bodies, at national, devolved, and local levels, must take the lead in making the practical changes needed to help disabled people, including women and BAME candidates, participate fully in political and public life.
We need more women, and more women who look like all of us, in elected office.
We cannot remove these barriers by ourselves. We need allies and supporters, we need those in power to hear women's voices and work with us to push for political empowerment and to create substantive opportunities. That way, women – be they disabled, BAME, LGBT, or however they self- identify – will always receive the support needed to become the inspiring representatives of the people that I am sure many will turn out to be.