How to apply
The COSLA Excellence Awards focus on the work that local government and its partners are doing to help make Scotland's communities better and fairer places.
The Awards highlight projects which are delivering new thinking, which can be rolled out across the country and beyond, and above all, which are making a real difference to people's lives.
We want to hear about large or small scale activities, but above all else you will need to show how you are being ground breaking, improving the efficiency and effectiveness of what you do, and how you are contributing to the priorities facing your community.
Results are important, and so we want to know what you've already achieved, or the improvements that your project is going to deliver.
In particular, we want to help others in local government and elsewhere learn about your achievements and share your solutions to changing needs and budgets. That might mean more early intervention and prevention, and bringing new perspectives to old problems.
Above all, we are looking for a clear outline of the impact that you have had, how you have been innovative or achieved best in class performance, and why you should be considered for a COSLA Excellence Award.
Ready to apply? We recommend reading our FAQs here first to support with the most commonly asked questions about entries / eligibility.
Once you're ready to apply, click the picture below to start our online application.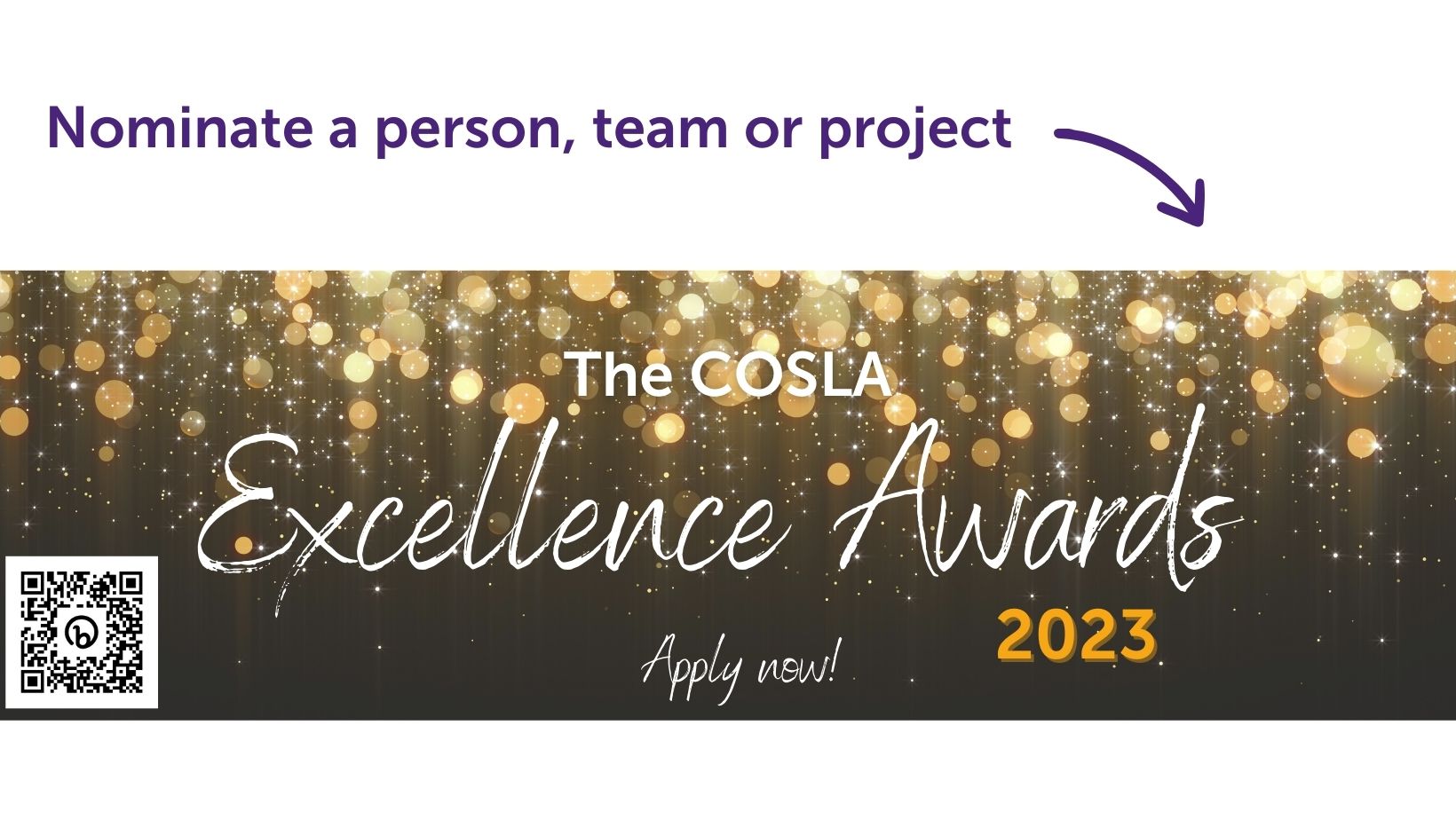 Alternatively, you can visit: https://bit.ly/COSLAExcellence
Need support completing your application?
Read our FAQs here - these should help answer the most commonly asked questions about the COSLA Excellence Awards process and applications.
If you experience any difficulties during the application / submission process please email awards@cosla.gov.uk.
Our team can offer guidance on completing your application and an alternative downloadable/printable (word document/PDF) format if required.
Timetable
Applications will open on Monday 3rd April 2023.
***Application deadline extended*** The extended deadline for applications is now Friday, 9th of June at 5pm.
Judging, led by a team from COSLA, SOLACE, The Improvement Service and Local Government Professional Associations, will take place over the summer, shortlisting to a final three in each category.
Finalists, will be invited to present to an adjudication panel at COSLA's offices in Edinburgh on either Wednesday 23rd or Thursday 24th August.
All finalist teams will be invited to the awards ceremony on Thursday, 28th September 2023 at Crieff Hydro Hotel, Perthshire where the winners will be announced.